NOVOBRUSH


Universal brushes and enamel brushes
Applications
The universal brush is suitable for universal use: The perfect all-purpose brush for painting, varnishing and repairing. The flat and oval brush head with its dense bristles reaches into every corner and impresses with its quality: full-bodied brush head – no hair loss. Stable, unpainted wooden handle.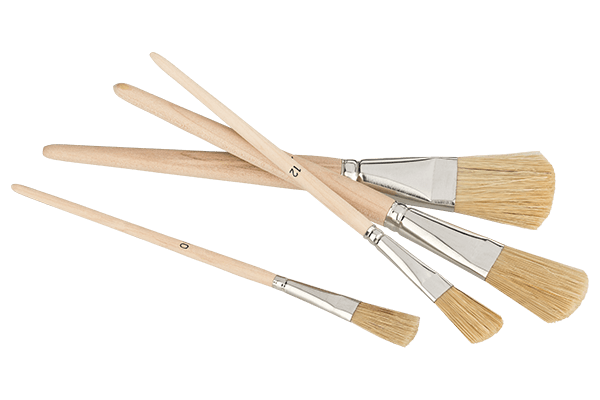 UNIVERSAL BRUSHES


All advantages. At a glance.
High-quality workmanship
Proven raw materials depending on use
Optimal bristle mix
Stable metal ferrule
Hardwood handle, natural
Resistant two-component bonding of bristles
Suitable for a variety of applications
Private label for the international market
Versions, modifications and combinations
Seven different brush sizes
Customized combination of type and volume of filament (hair and bristles)
Other names for this product:
Universal brushes • Enamel brushes
Service and solutions for all industries: We've got them all covered!
As an OEM (Original Equipment Manufacturer), we adapt our products and packaging to customer requirements. We produce, assemble and pack with the utmost care.