NOVOBRUSH


Brush inserts for application handles (disposable)
Applications
NOVOBRUSH brush inserts are precise daily helpers in every practice: For etchants or bonding materials, lacquers or tooth whiteners, composites or other liquid dental media. The brush inserts from NOVOBRUSH are characterised by high-quality materials and excellent quality. They are an in-house development, which are marketed as a private label by many international customers in the dental industry and wholesale. The premium product is characterised by a pointed finish in the centre. This allows the dentist or the assistant to work in narrow areas. The brush inserts can be used with the NOVOBRUSH brush handle or the NOVOBRUSH MicroTip handle. As only the brush insert is a disposable product and the handle system can be reused after cleaning, plastic consumption can be reduced by 85 percent.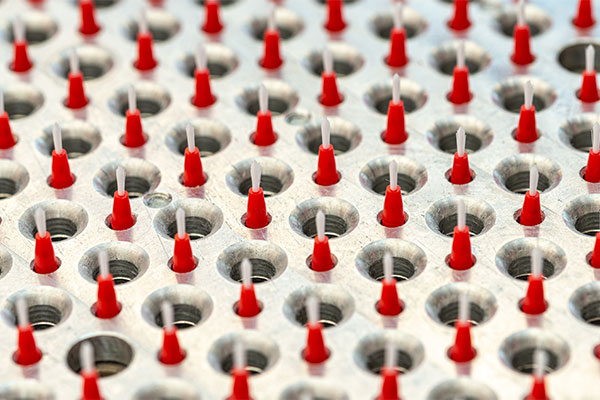 APPLICATORS


All advantages. At a glance.
High-quality workmanship
In-house development and production
Narrow fibre bundle
Precise brush finish with pointed centre
Resistant against chemical and caustic liquids
Opto-electronic quality inspection
For dental industry and wholesale
UDI-compliant according to MDR (Unique Device Identification)
Private label for the international market
Versions, modifications and combinations
Versions: fine, medium, large
Finishing: pointed or straight hair bundle
Filament: soft, hard
Packaging units (depending on minimum order and customer requirement):

Practical practice kit, neat storage

Various versions available

Smaller (dental) medical packaging units (e.g. 100 pieces)
Packaging service for ready-to-sell and unopened units
Other names for this product:
Brush inserts • Disposable brushes • Application brushes • Bonding brushes • Composite brushes • Brush tips • Brush applicators • Microbrushes • Dental brushes • Disposable dental brushes
Service and solutions for all industries: We've got them all covered!
As an OEM (Original Equipment Manufacturer), we adapt our products and packaging to customer requirements. We produce, assemble and pack with the utmost care.