NOVOBRUSH


MicroTips for application handles (disposable)
Applications
Often only a small part of a drop is required. Then the MicroTip is used. This is a precise application aid for applying bonding agents, etchants, lacquers, liners, adhesives or dental desensitizers. The practical, small MicroTips are an in-house development of NOVOBRUSH, which have become an international top seller. They are designed for the NOVOBRUSH MicroTip handle.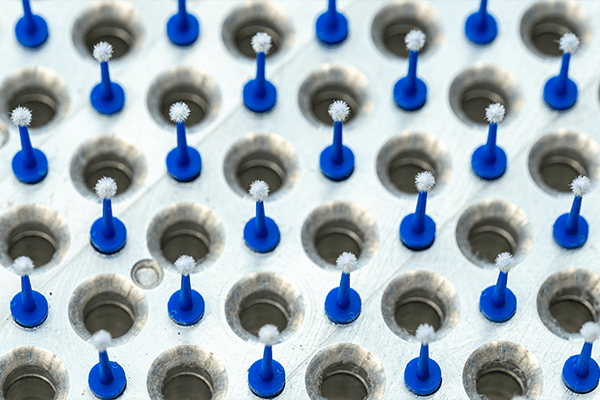 MICROTIPS


All advantages. At a glance.
Elaborate pretreatment of the stem offers a perfect hold of the fibres and fibre head
Lint-free and non-absorbent flock made of polyamide
Perfect absorption and release of minimum quantities
High-quality workmanship
Resistant against chemical effects
Visual quality inspection
Compatible accessories: NOVOBRUSH MicroTip handle or also brush handles
UDI-compliant according to MDR (Unique Device Identification)
Private label for the international market
Variationen, Modifikationen und Kombinationen
Standard version: medium
Custom order: fine, on request
Packaging units (depending on minimum order and customer requirement):

Hygienic disposable surgery kit
Smaller dental packaging units (e.g. 100 pieces)
Other names for this product:
AppliTips • Microbrushes • MicroTips • Applicators • Application brushes • Brush applicators • Dental brushes • Disposable brushes • Application swabs
Service and solutions for all industries: We've got them all covered!
As an OEM (Original Equipment Manufacturer), we adapt our products and packaging to customer requirements. We produce, assemble and pack with the utmost care.