NOVOBRUSH


Universal brushes with wooden or plastic handles
Applications
Universal brushes are an everyday tool for painting, renovation or arts and crafts. Professionals in specialist companies and DIY enthusiasts appreciate the good bristle quality, the high-quality workmanship and the excellent durability. Novobrush universal brushes are mainly used in the painting sector for repair work, otherwise for smaller coatings on various materials. The brushes are suitable for almost all paints and lacquers.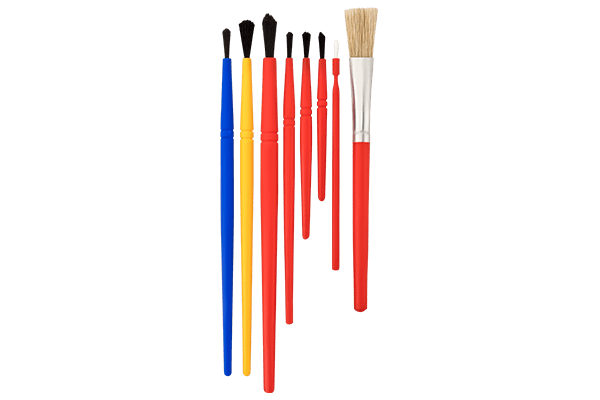 UNIVERSAL BRUSHES


All advantages. At a glance.
Versatile
Durable and dimensionally stable
Very good liquid absorption and release
Handle made of untreated and smooth hardwood
Stable metal ferrule
Optimal bristle mix
Suitable for a variety of applications
Private label for the international market, among other things
Versions, modifications and combinations
Different brush lengths (on request)
Other names for this product:
Paintbrushes • Hobby brushes • Varnish brushes • Lacquer brushes • Bristle brushes • Enamel brushes
Service and solutions for all industries: We've got them all covered!
As an OEM (Original Equipment Manufacturer), we adapt our products and packaging to customer requirements. We produce, assemble and pack with the utmost care.